Almost 6 months without leaving home and without walks in the Pyrenees. I needed this vacation, even with a mask, to disconnect. My trick: walk and block notifications on my cell phone. Hand of saints.
Any place is good, but today the departure has been through Aínsa and Boltaña. Just a few kilometers because it was very hot but enough to find this little pearl on the way to Seso.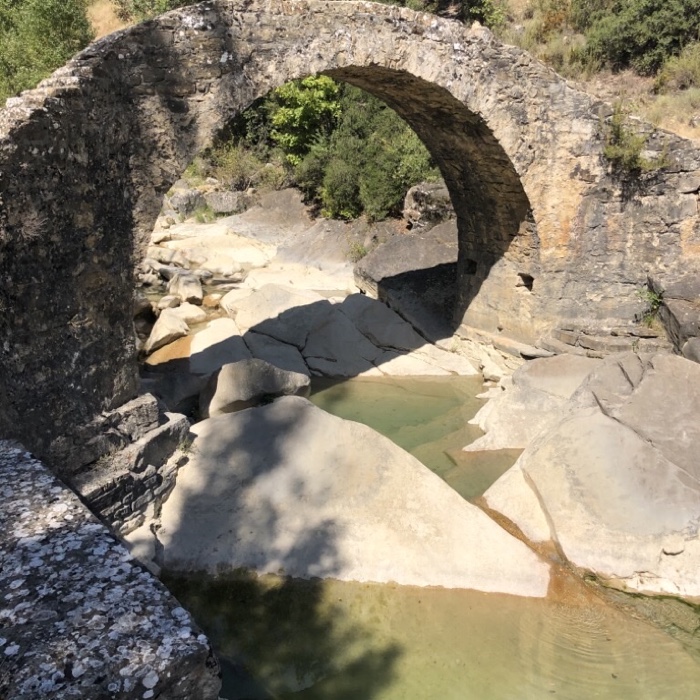 Backpack and shoes off and wet feet under the bridge. Water feels so good when it's hot! And how little we need to be in glory.
For everything else, MasterCard.