Pilgrims who walked the Camino during 2020 numbered 53,905. During the previous year 2019, they were 347,585. This means a decrease of approximately 84.50% due to COVID-19 restrictions. Here you can see the complete statistics.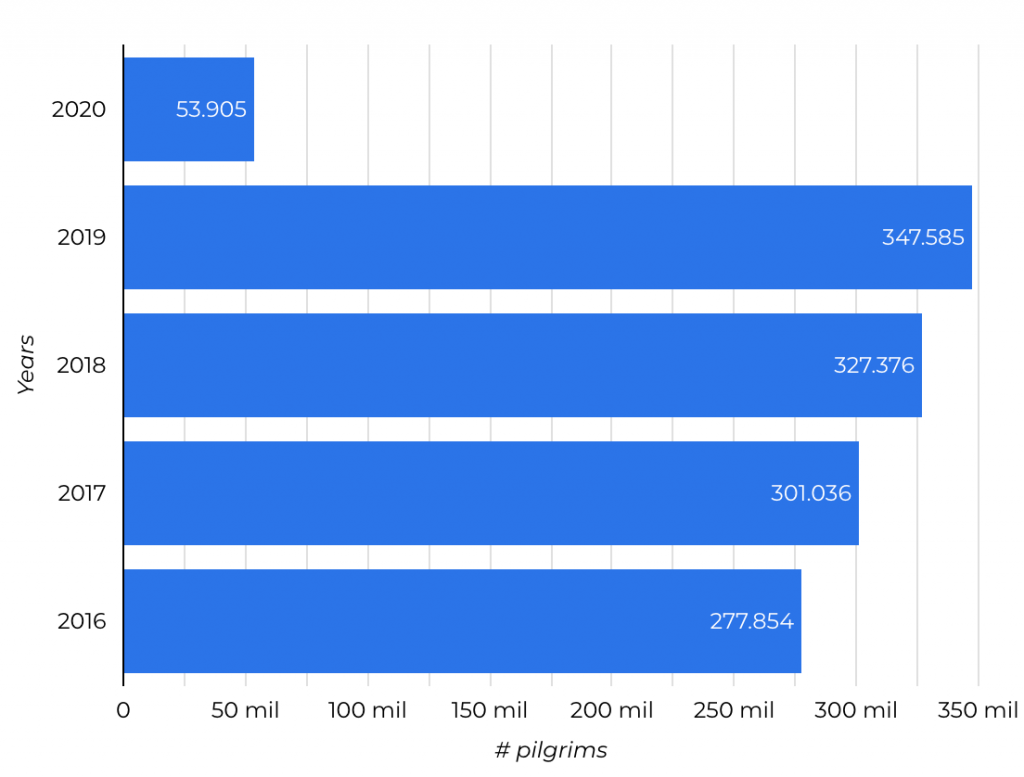 If we look at the specific Camino they have traveled, the first choice is still the French Camino for more than half of them, but the Portuguese Camino continues to grow.
More statistics
Here you can see all the statistics over time in a comparative way since 2004 in a more user-friendly way and based on the figures of the Pilgrim's Office of the Cathedral of Santiago de Compostela:
Did you know that September 2016 was the first month in which there were more women than men on the Camino? Almost 1,000 more than men.
Which are the two cities from which most pilgrims departed, if we do not take into account Sarria and Saint Jean Pied de Port? if we add up all the pilgrims since 2015, these two cities are Porto and Tui on the Portuguese Way.
What would you like to know about the Camino numbers? Let me know in the comments.