The total number of pilgrims on the French Way of St. James through Aragon who passed through the Municipal Hostel of Jaca in 2020 was 229.
The graphs are based on figures provided by the Asociación de Amigos del Camino de Santiago de Jaca (www.jacajacobea.com). You can also follow them on Twitter (@jacajacobea) and the rest of their social networks. In a later article I will include the information since 2010.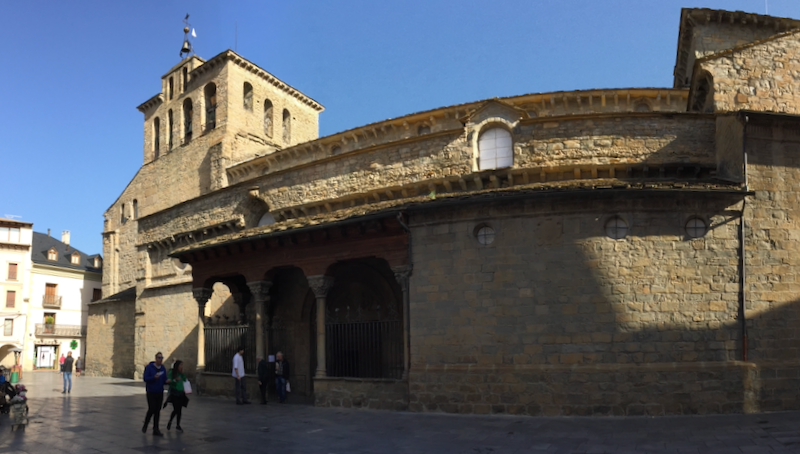 The opening dates of the lodge, which COVID-19 changed this year, must be taken into account:
Opening: 02/29/2020
Closure for confinement: 03/13/2020
Reopening: 10/07/2020
Closing date: 11/30/2020
Pilgrim evolution
The evolution of pilgrims passing through Jaca during 2020 was as follows:
As for the gender distribution of pilgrims, it is clear that women prefer this Camino with 70% of female pilgrims.
In terms of origin, the majority come from Spain (61.14%), followed by France (24.45%) and Germany (4.80%).
It is also clear how to do it: more than 90% of pilgrims prefer to walk. This is a personal opinion but it is the best way to enjoy it.
A comparison of previous years shows a decrease of more than 88% compared to 2019.
Conclusions
If the Camino de Santiago through Aragón is already lonely in itself, circumstances such as the COVID-19 pandemic have only aggravated it. Hopefully, when things normalize again, we will be able to return to one of the most interesting and accessible Caminos.
A small wonder created by the Asociación de Amigos del Camino de Santiago de Jaca (@JacaJacobea) to enjoy the Camino while the pandemic lasts.