Some time ago I did the first four stages of the Camino Aragonés: Somport to Jaca, Jaca to Puente La Reina de Jaca/Arrés, Arrés to Ruesta and Ruesta to Sangüesa. And that's where I stayed. The first stage was spectacular because of the environment, the next because of the company and the last two because of both. And in the most casual way but as always on the Camino.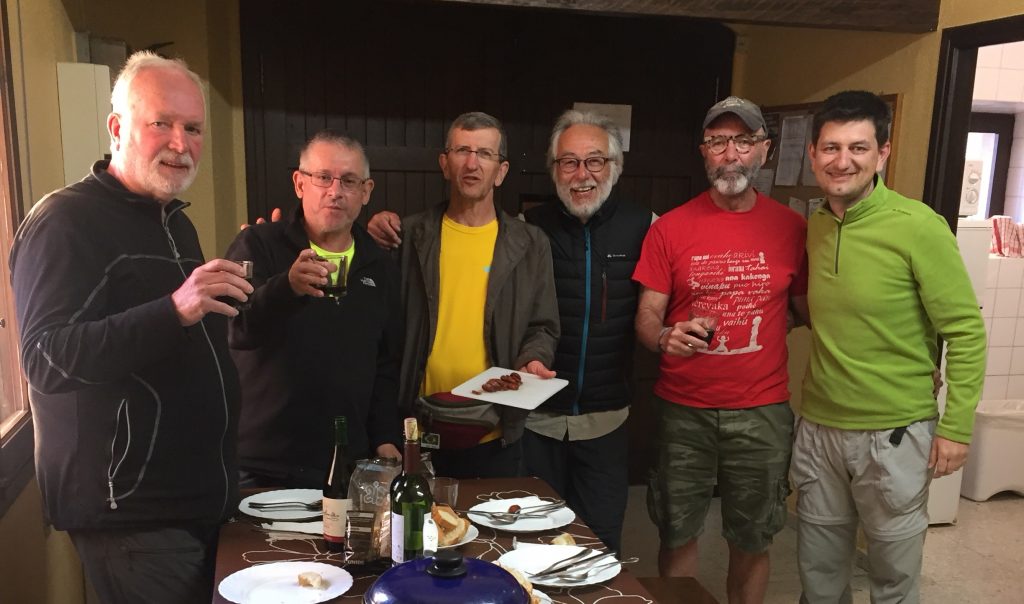 The thing is that I can't get back to Sangüesa to finish it until Puente La Reina de Navarra where it joins the French. For one reason or another, I can't find the time… or rather the opportunity. It is true that this last year has been very intense in terms of work but it is no excuse because it is a weekend: bus to Sangüesa on Friday afternoon and on Saturday to Monreal and then to Puente La Reina passing through Santa María de Eunate. I have had several opportunities to go by car to visit her, but I have refused until I have not passed with my backpack. It has become an important point among all the ones I am getting.
The fact is that the good weather is starting to arrive and I always try to go with cold weather. This will mean that, even in the Aragonese, people will start to appear with their backpacks, but fortunately, this is not a problem in this stretch. It still has the charm of low overcrowding so you can spend some time sharing stories with its pilgrims.
I leave you a video summary of the first stages… when I finish them, I will upload the complete ones.