The first stage of the Camino de Santiago Francés por Aragón is a walk from the Somport pass to Jaca, one of the main enclaves of this route. After enjoying the first toast at the Ulzama bar in Jaca of the season, I took the bus to Somport with a friend to spend the day. And above all, to get rid of the stress.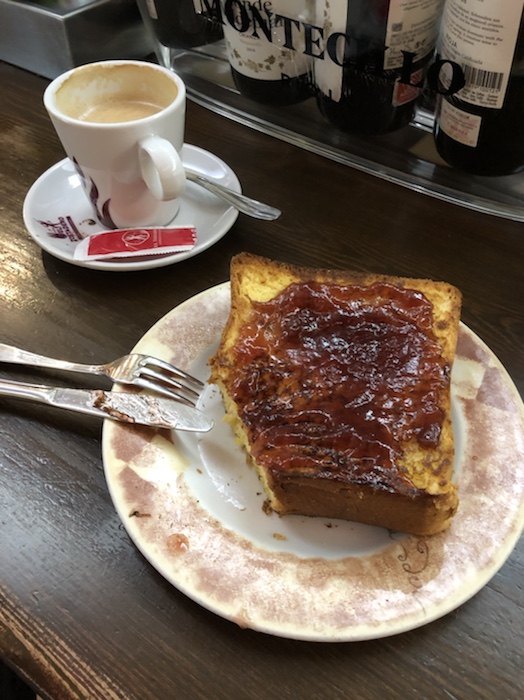 Good thing we put some warm clothes in our backpacks (as you should always do in the mountains) because when we arrived at the hostel in Somport we saw what was waiting for us: fog almost up to Canfranc Estación.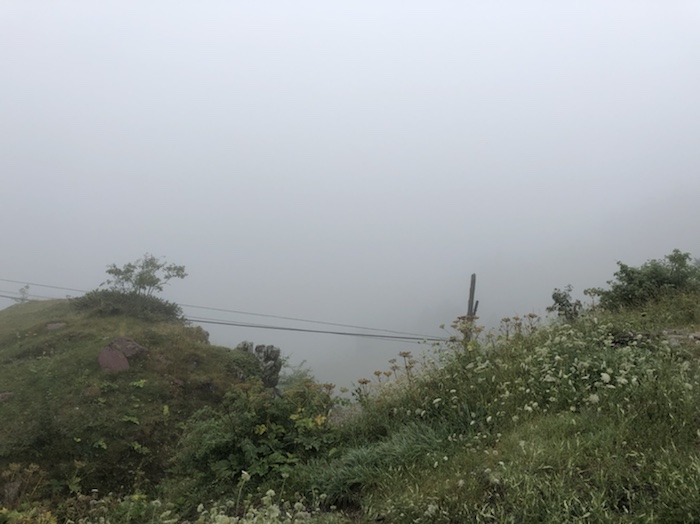 Descending from Somport
From there, a wonderful descent along the left bank of the Aragón. In closed sections, in more open sections to see the walls in which the river is boxed.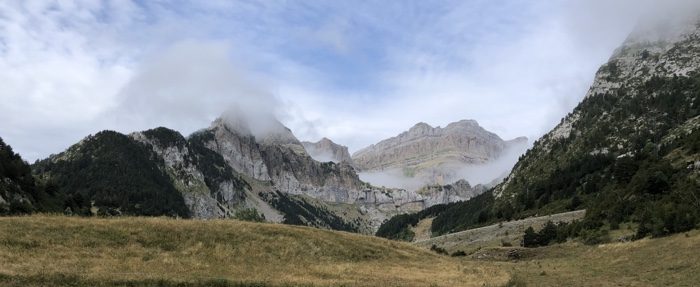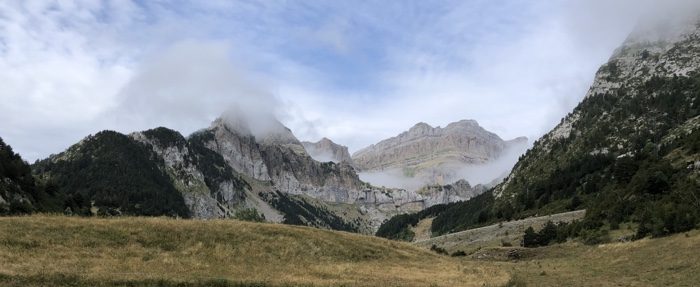 We did not stop until Canfranc village to have a sandwich lunch at the hostel and discuss four things with another pilgrim who started the same day.
Soft walking to Villanúa
From there, to Villanúa where we opened some nuts and a banana without stopping to comment on the many things that happen in a year: past projects, new ones, ideas, … two engineers hand in hand. What a danger. It was only one o'clock noon. A little early to stop for lunch so we continue to Castiello.
The stretch to Castiello de Jaca is done on tracks, first by the side of the road and then, once it is crossed, through woods and meadows. The first thing we see are the colonies of the Salesians of Huesca of very good memories for my walking companion.
There is little else of note except the fountain at the entrance to Castiello on Santiago Street. Fresh and abundant water. From there, down to the road for lunch after 2:30.
34 km later, Jaca
Without hardly stopping talking and after two important sandwiches, after four o'clock we headed the last stretch to reach Jaca of just over 7km always next to the Aragon River.
At about half past five, we reach the Las Canteras promenade and after a good drink of water at the fountain that marks the entrance to Jaca, we end the day… and the stage.
In summary, the first stage of the Camino de Santiago Aragonés from Somport to Jaca is a prelude to what we will find on this branch of the French Way. Now to think about the next one. I already have one in mind for a long weekend.